Kreativum is a science centre
Kreativum is a science centre and a part of the Swedish Association of Science Centers (SSC) – an industry organisation representing, promoting, and developing this field. Science centres work collectively to foster an interest in natural sciences, technology, and mathematics among children, young people and the general public.
A science centre
Stimulates interest in technology, natural sciences, mathematics, innovation, and entrepreneurship to address future societal challenges.

Provides unique opportunities for learning.

Offers an informal meeting place for discussions among the public, schools, industry, and academia to encourage reflection and new perspectives.
To discover is to develop
Kreativum Science Center encourages curiosity and nurtures investigative minds in the fields of natural sciences, technology, mathematics, entrepreneurship and sustainable development – a place for interactive exhibits and education. We offer knowledge-based experiences in an engaging and fun manner.
Technology and natural sciences form the basis of various educational paths and professions. A crucial aspect of providing relevant and meaningful activities is through collaboration with schools, businesses, and other community-building organisations. Curiosity and openness also define our collaborations with the world around us. Being an integral meeting place is one of our most important missions.
.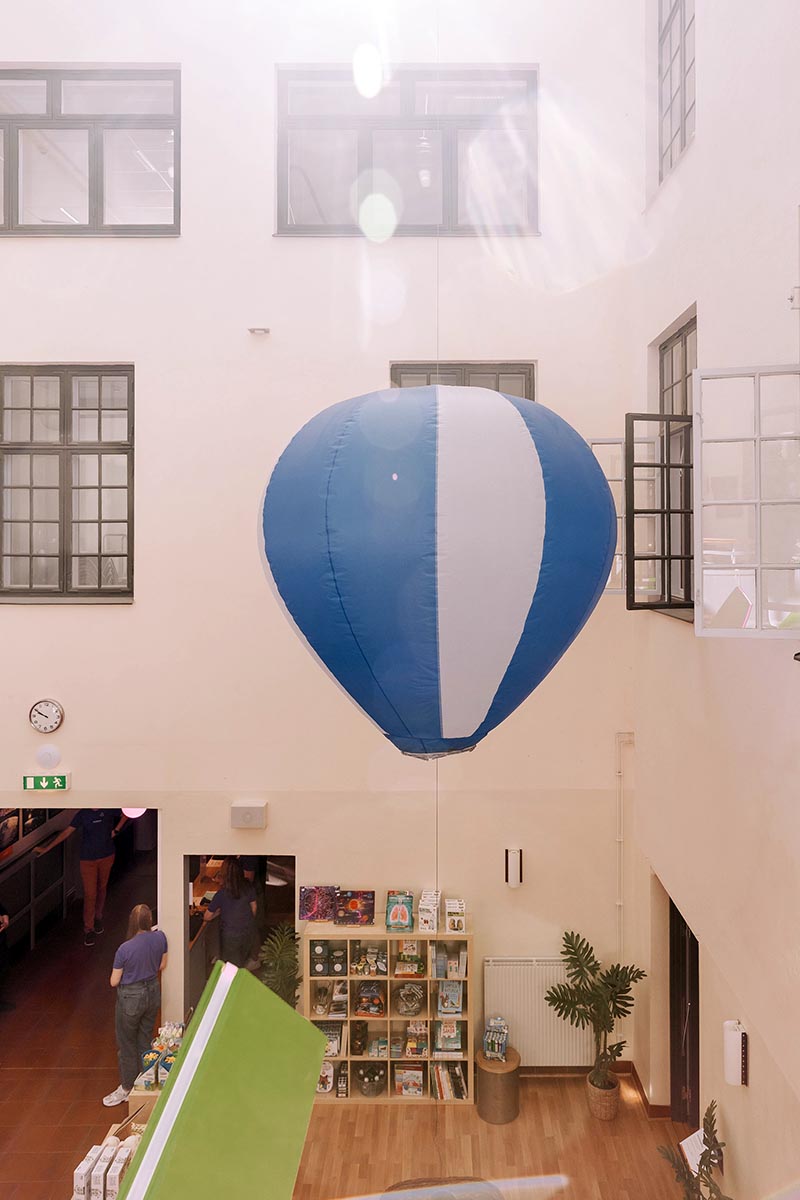 Learning happens as long as you experience
We collaborate with the business sector and the public sector to enhance this region's, and also Sweden's, competitiveness, primarily in the fields of natural sciences and technology.
We want more people to discover what excites them or ignites their passion, to seek education and pursue a future in technology and natural sciences. We believe we have unique opportunities to be able to provide access to lifelong learning and meaningful leisure activities for everyone, regardless of their background and social circumstances.
We guide the way into our world of discovery and learning through aha moments – a unique meeting place for the public, schools, businesses, and academia. But we never stand still; we reinvent ourselves nearly every day. We evolve and explore paths that can have a greater impact on more people. To be of greater service.
Our work revolves around finding more points of connection with our visitors to make the relationship with Kreativum an integral part of a meaningful leisure time, a stimulating professional life, and a truly excellent school experience.
Kreativum's History
Kreativum Science Center opened on 28 May 1999, and is located in an old cotton spinning mill, right next to the River Mie. The building has been carefully renovated, preserving the old details thus creating a unique environment. Today, the entrance is located in the old courtyard where goods used to be delivered.
A brief history of Strömma

Strömma Cotton Spinning Mill was established in 1833 near a small waterfall in the River Mie, just north of Karlshamn. It was owned by two wealthy Karlshamn families, the Meyers and Hellerströms. The factory, workshops, and other structures were designed following English blueprints. Certain machinery was imported directly from England, while others were crafted on-site by English technicians. In its early days, the factory relied on the power generated by a water wheel in the river. Subsequently, it adopted a water turbine generator for its energy needs. Until the 1860s, production was highly profitable, primarily because the workforce consisted mainly of children and minors. In 1842, among the total of 204 employees, 160 were minors. An advantage of employing children was not only their cost-effectiveness but also their agility in manoeuvring amongst the spinning machines.
During the American Civil War, cotton availability decreased, and production came to a standstill. However, instead of closing the factory, production was expanded to include twisted yarn and later cotton fabric. Strömma Cotton Spinning Mill continued to thrive until World War I, when cotton imports were again restricted. Despite this economic downturn, the factory managed to survive. Many of the employees lived in worker housing on the factory premises, where there was also a grocery store for employees. During periods of low production, employees were allowed to stay but received half their wages.
After World War I, significant investments were made in the factories, and the company had its most successful period. A large new cotton fabric weaving mill was built in the late 1940s, and Strömma's cotton fabric became known throughout Sweden.
The Strömma operations continued to operate until the 1970s, when a new textile crisis ultimately marked the end of its 150-year-old textile production.
However, memories of the textile industry remain. Almost all the buildings in the area have been preserved, showcasing the factory's evolution from the 1830s to the 1970s. The building that now houses Kreativum is the "Nya Spinneriet" (New Spinning Mill), completed in 1898. The interior is well-preserved, featuring cast-iron columns that support the beam structures in large, open, and well-lit rooms. The original oiled oak and maple floors have been sanded. And the sprinkler system installed in 1919 is still present.
Today, Kreativum offers learning opportunities for both children and adults, and the building itself has become an attraction. The Strömma area, with its numerous buildings, power plant, dam, and turbine drum, set in the beautiful nature of Blekinge, is an attraction in its own right.