Experience and explore Kreativum
Welcome to a place where you can engage, discover, and indulge your curiosity!
Kreativum is a science centre in Karlshamn that ignites curiosity across all ages. Here, you can embark on a journey of hands-on discovery, dive into intriguing experiments, and challenge your mind with exciting activities, all while delving deeper into the wonders of natural science and technology.
As you enter, you'll be greeted by our towering hot air balloon. Have you ever wondered how it soars and descends with grace? Join us in unravelling the mysteries behind the magic!
Astronomy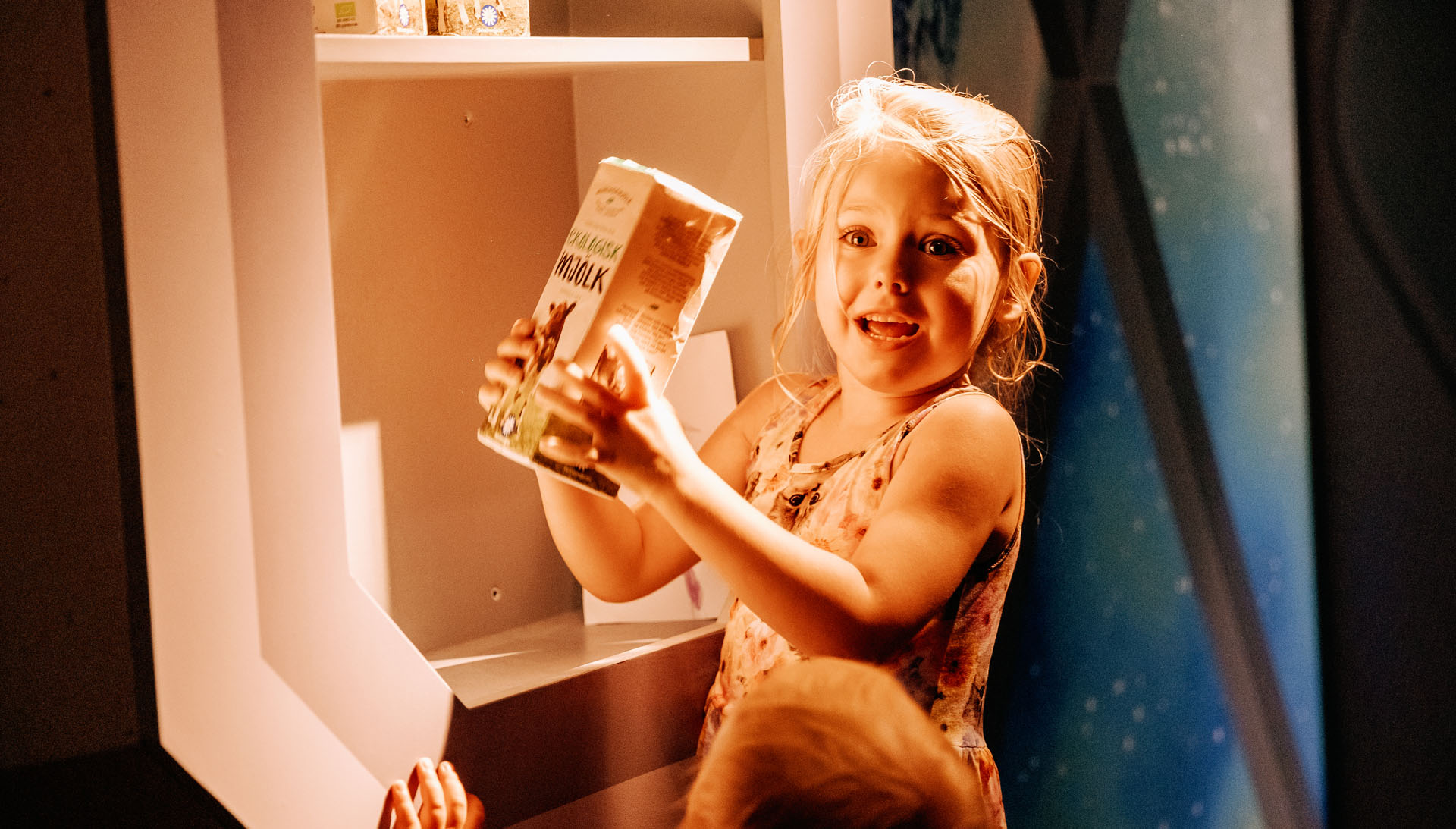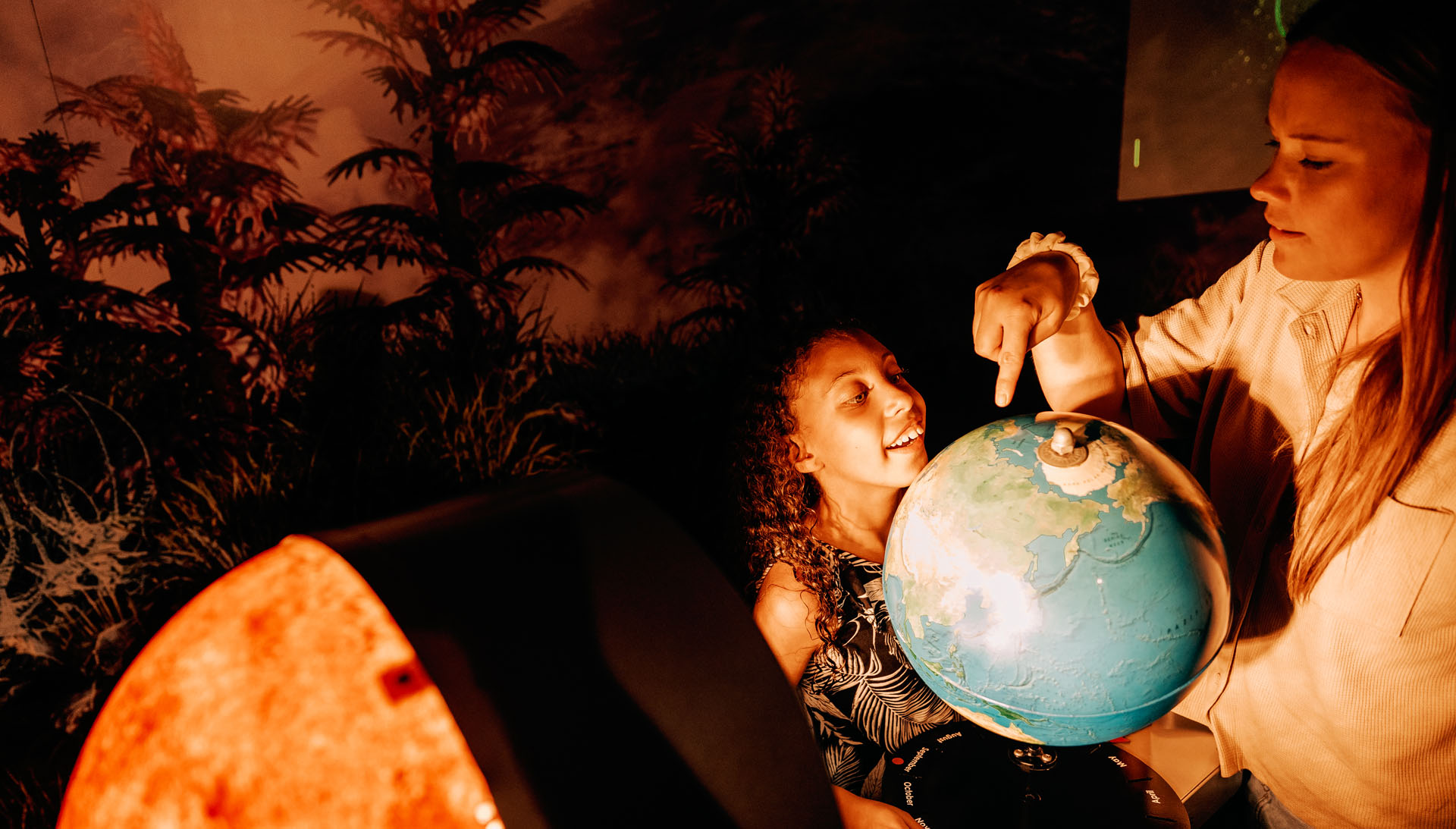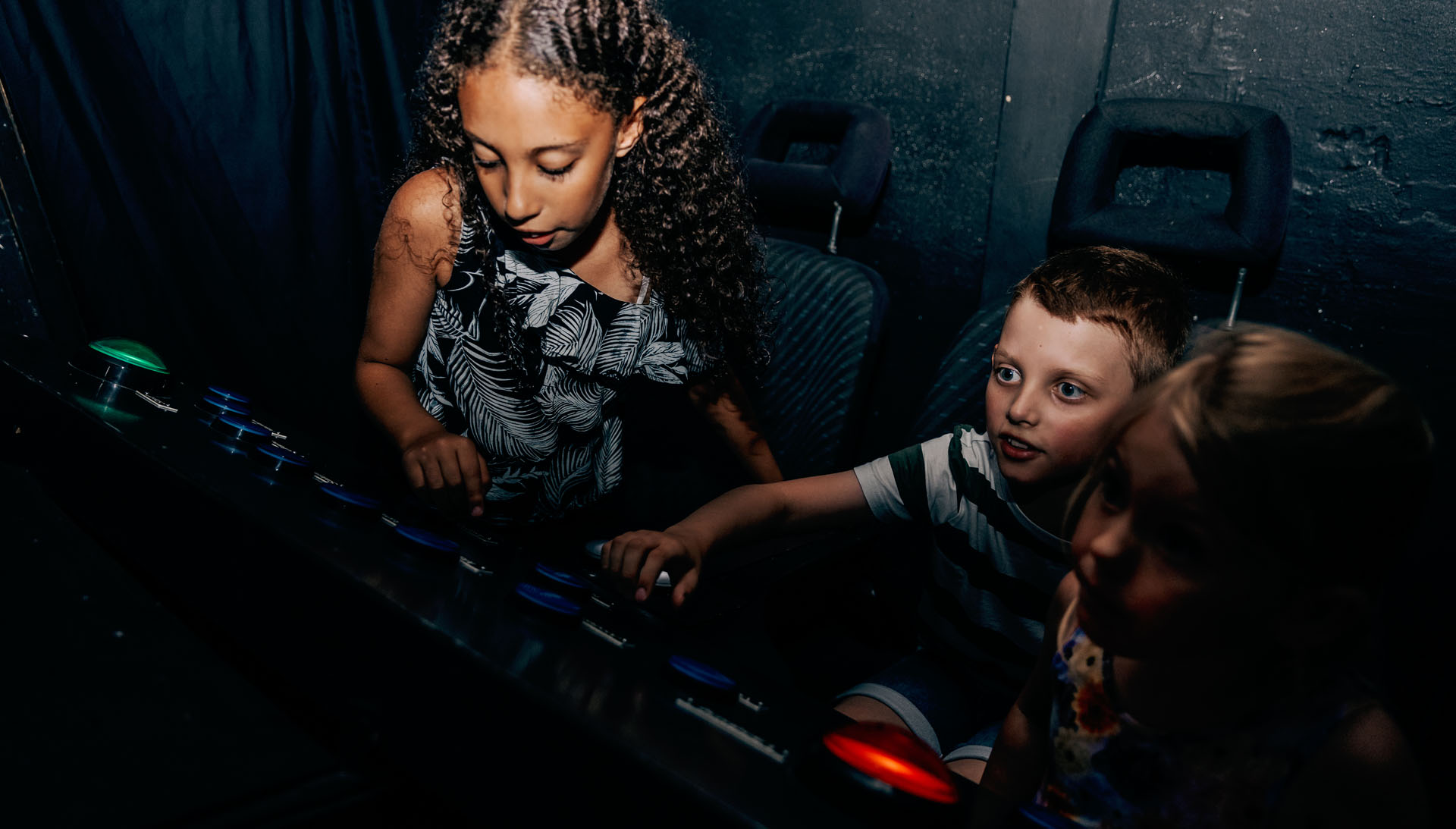 Explore the Stars and Planets
In our astronomy section, you can venture into the world of stars and planets. Here, you'll have the opportunity to observe how the night sky appears on both the northern and southern hemispheres. Learn about the various constellations, their relationships with one another, and gain insight into the reasons behind our changing seasons, months, and the cycle of day and night in our celestial journey.
Explore your reaction abilities
The Reaction Wall offers you the chance to challenge your friends or yourself in terms of perception and speed. Test your reaction abilities in Re-action. How many rods can you catch? Or, why not compete in The Duel, reminiscent of the nighttime duel in the tv-show "Champion of Champions".
Reaction & Kinetic Energy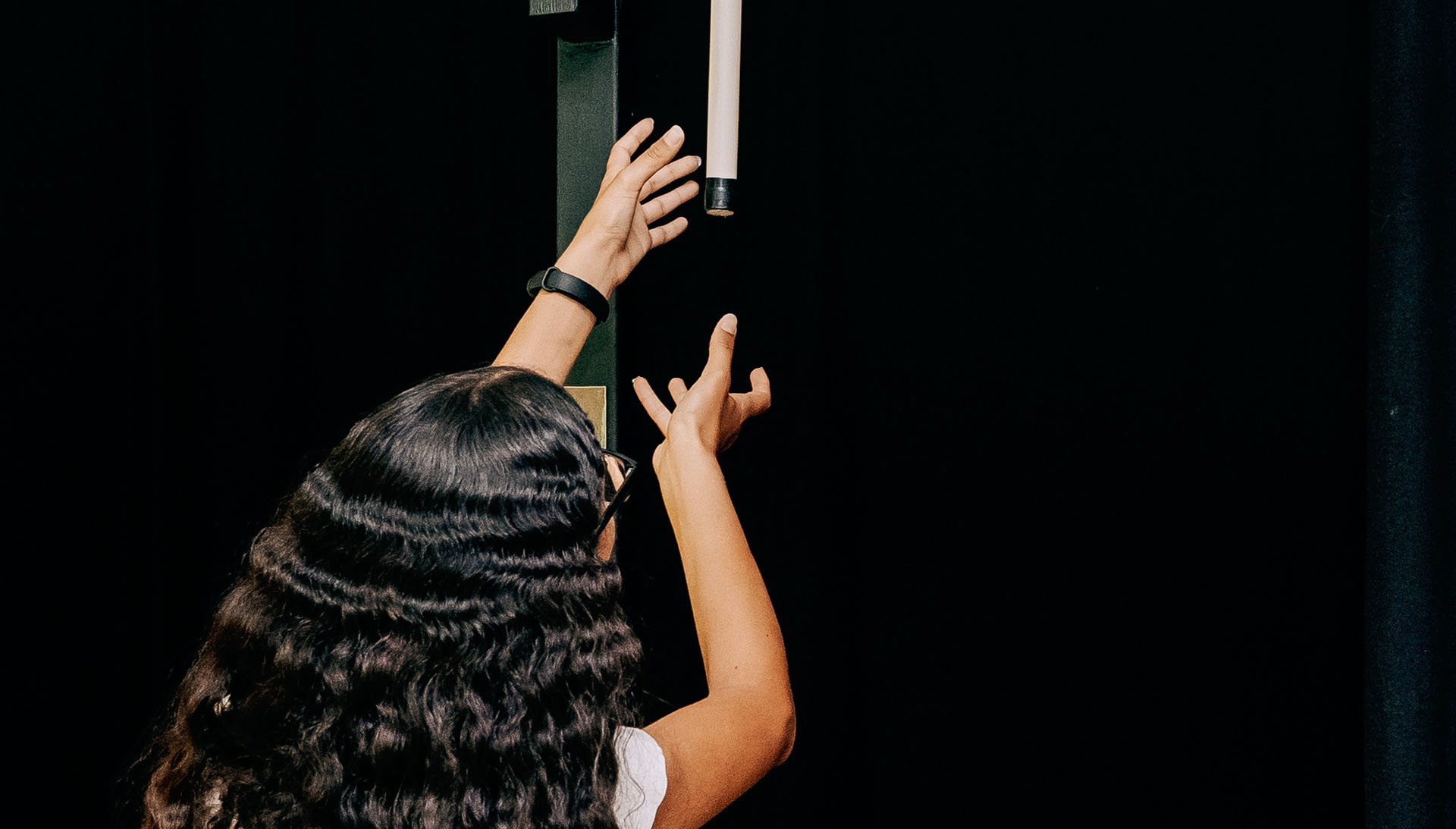 Senses & Illusions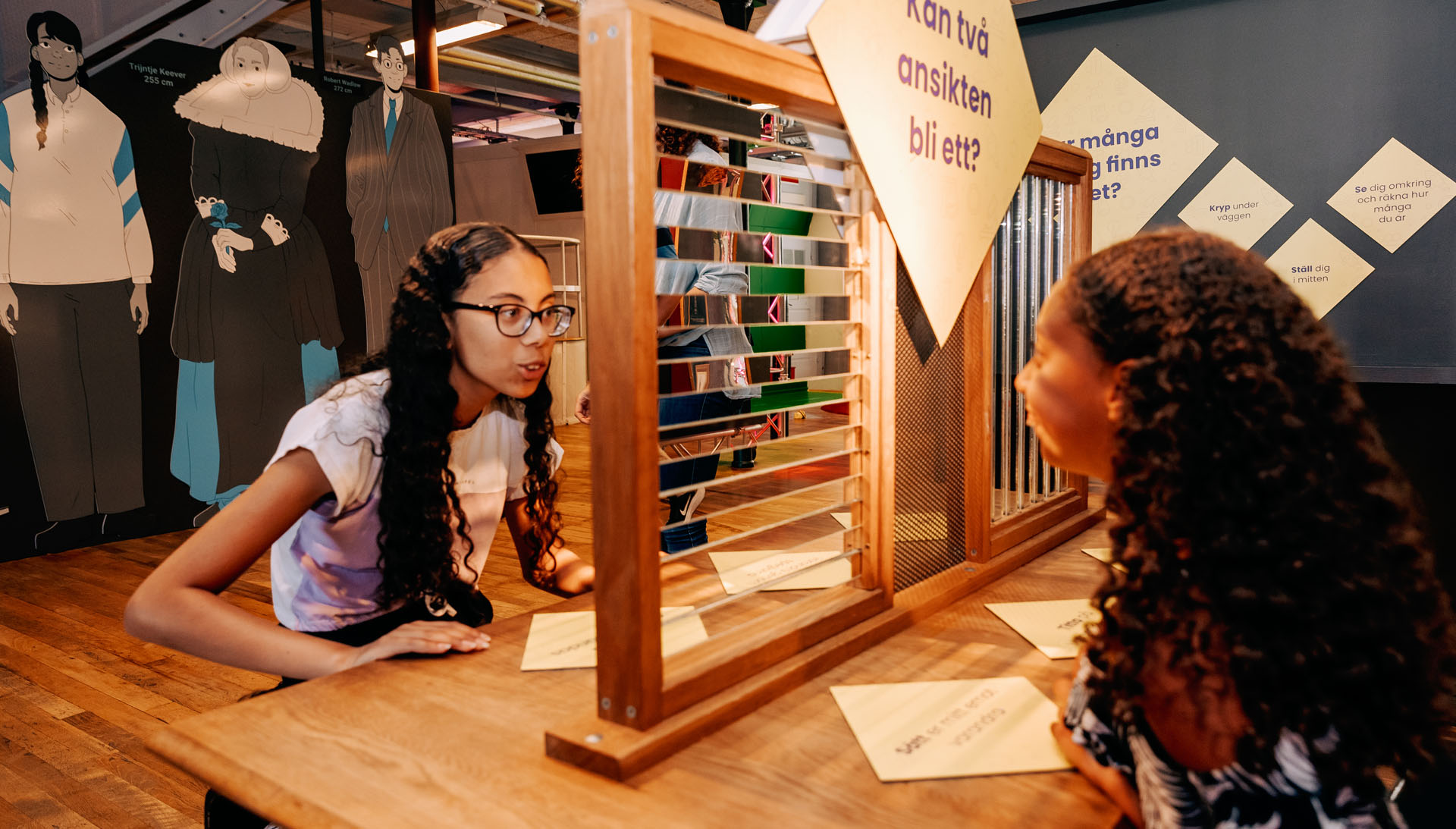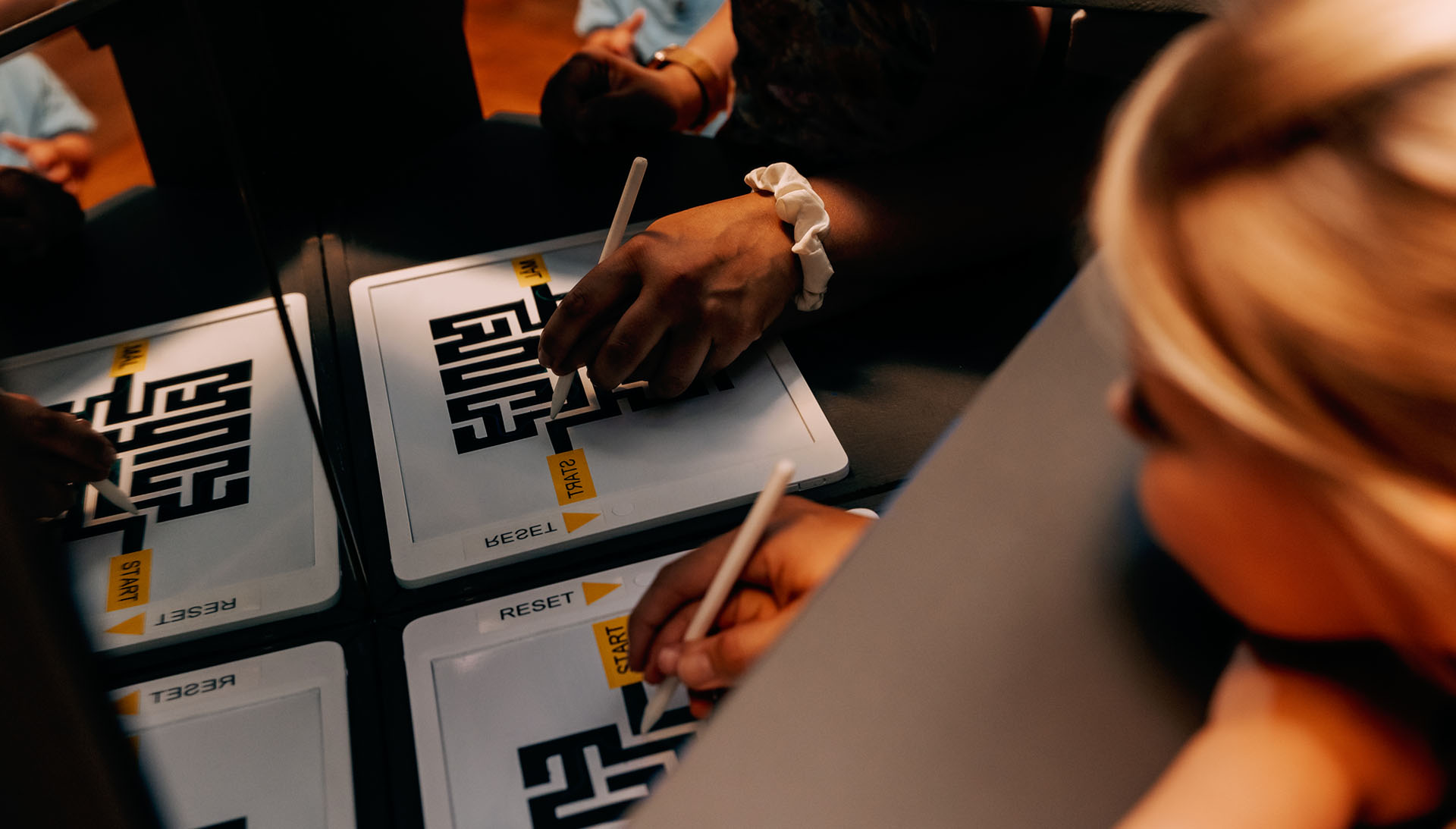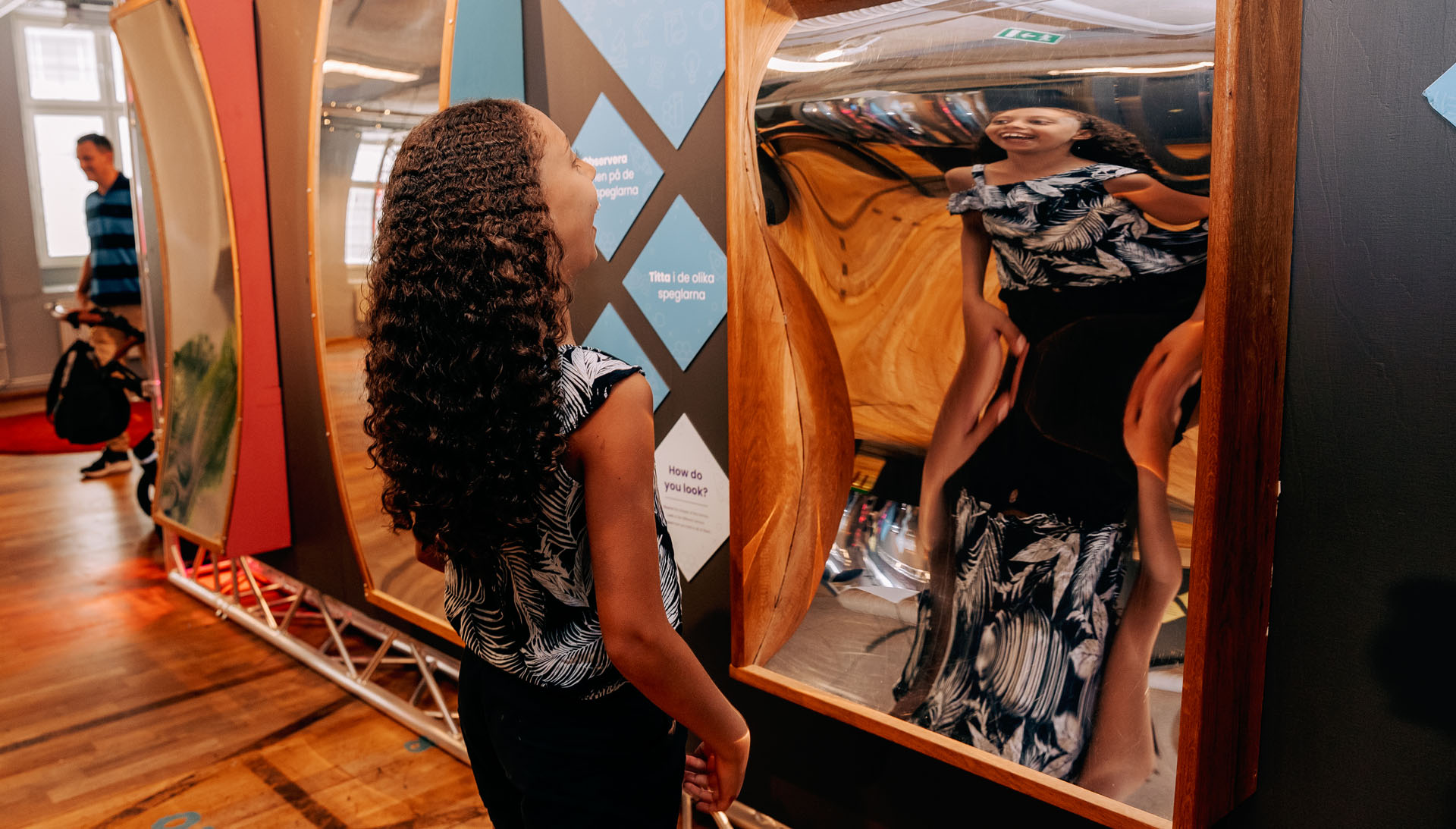 Your Eye is Amazing
Your eye is a marvellously functional part of your body. Can it be tricked? With light, shadows and colours, you can play with the eye's function and create exciting optical illusions. Sit across from a friend and try the face mix test, where your two faces become one. It's bound to make you laugh. There are also fun distorting mirrors. Which one do you prefer?
Drive radio-controlled boats, pilot boats and cargo ships
The first thing you'll encounter when you reach the second floor is our large waterland. Here, you can operate radio-controlled boats, pilot boats, and larger cargo ships. Next to the waterland, you can also explore the world of soap bubbles in various ways, challenging your understanding of its chemistry.
Waterland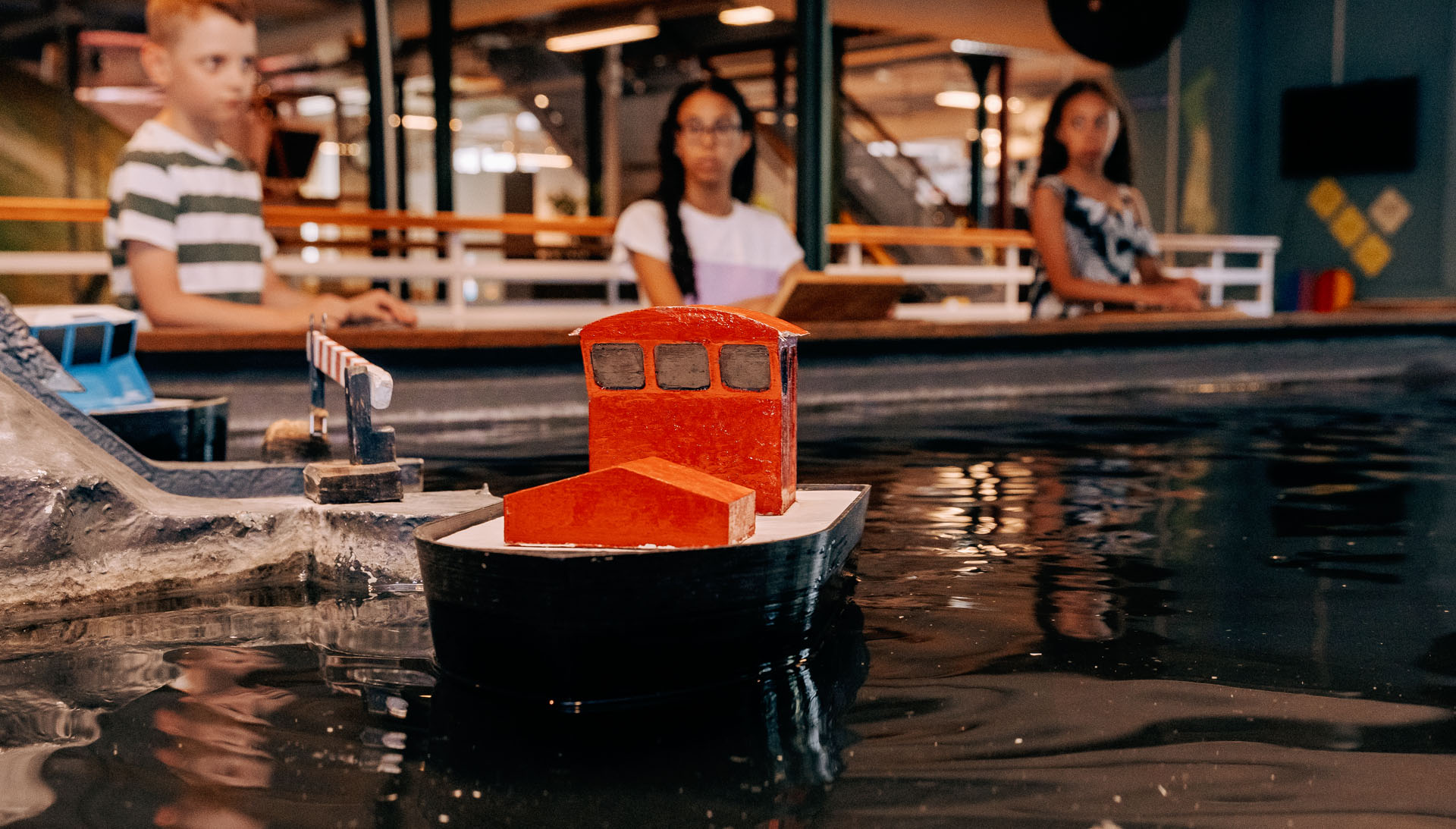 Forest & Sustainability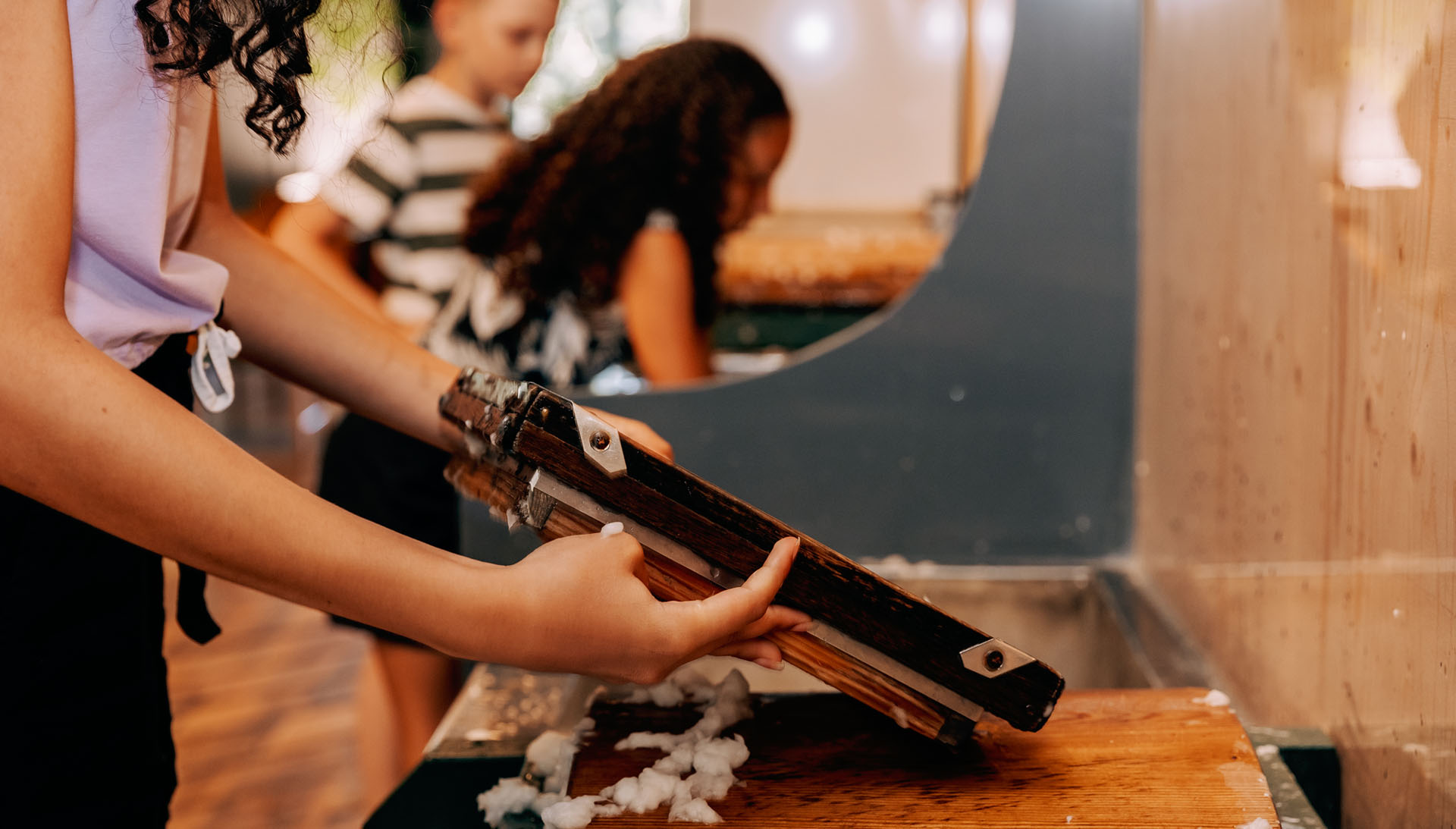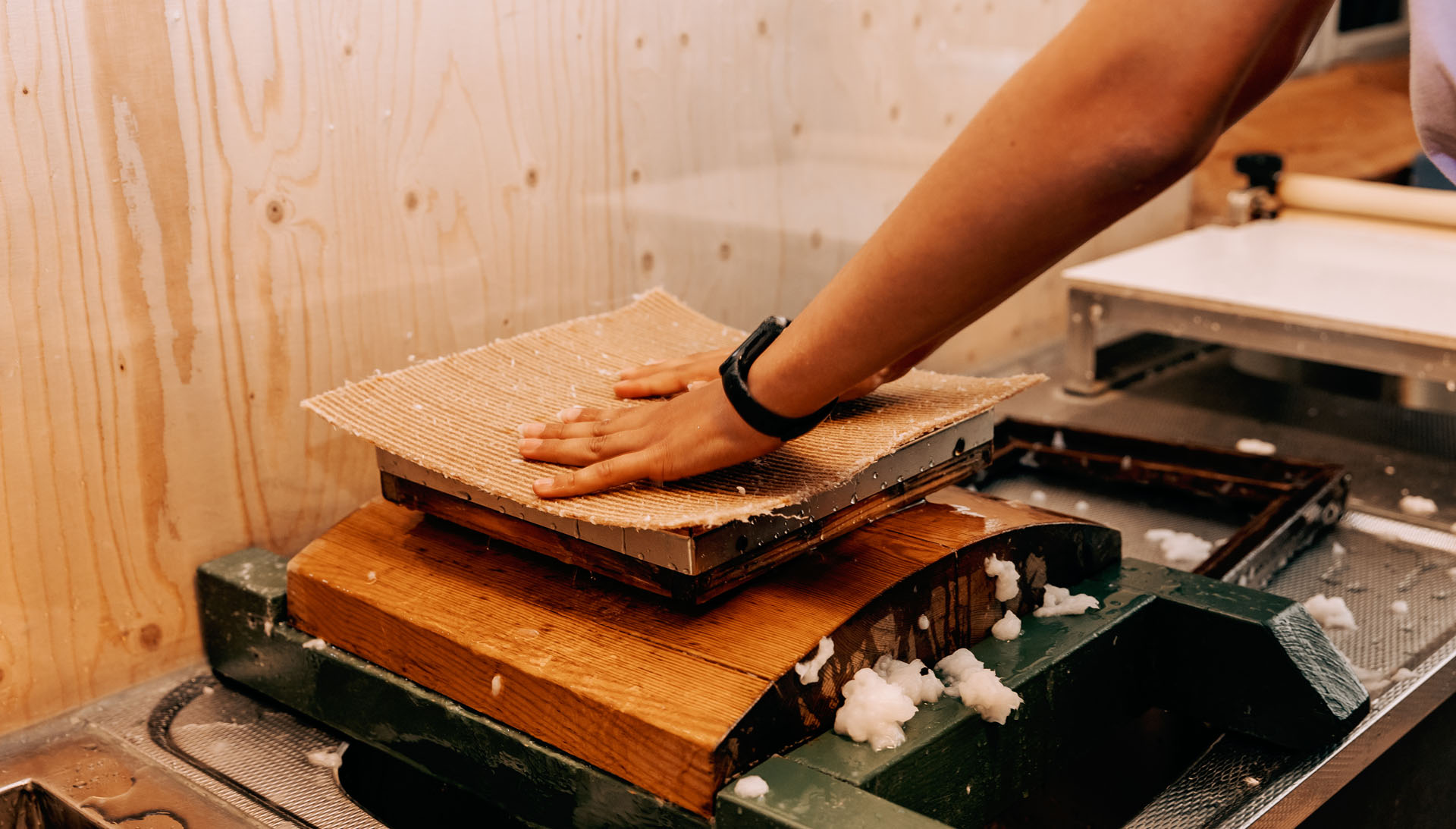 From forest to paper
Follow the journey of a tree from the forest through to paper in our "Forest and Sustainability" section. A highly popular hands-on activity is our paper-making station. Here, you can try your hand at making your own paper, which you can take home with you. Learn more about the global goals and play our "Clean the Ocean from Plastic" game, where you can compete against other science centres in Sweden.
Teamwork & challenges
Challenge yourselves at one of our interactive collaboration stations, "Build by Instruction," and our classic, "Four Lines." It often looks easier than it is, putting your teamwork skills to the test.
In our exciting "Code Mission Room," you'll need to figure out solutions that allow you to progress through the challenge. How many missions will you complete before time runs out?
Collaboration station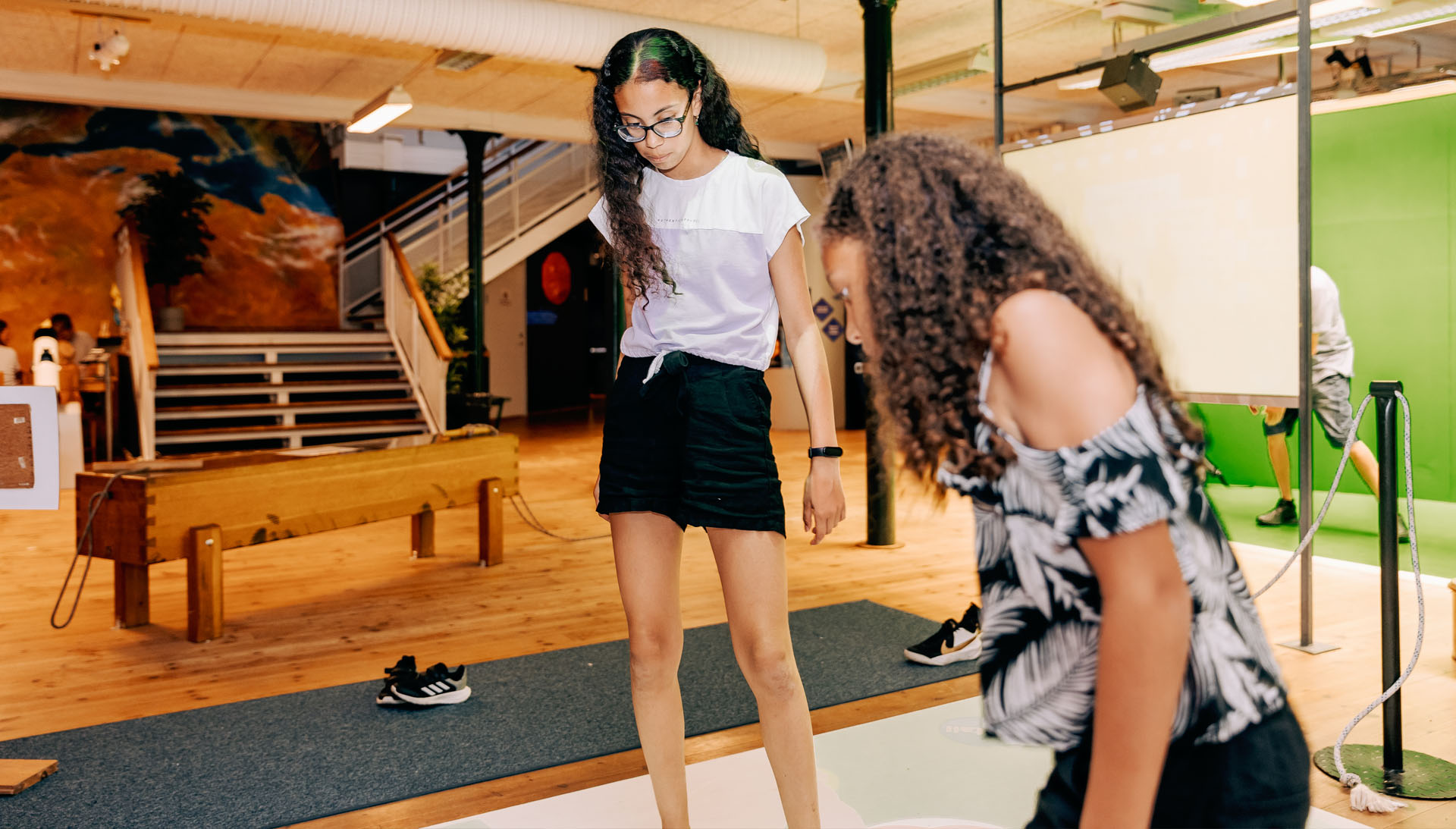 Tricks & puzzles
Challenges for you brain
At various locations, you'll find our fun brain-teasers that are suitable for both young and old. Challenge someone or yourself with puzzles involving geometric shapes. There are many puzzles to try, some more difficult than others. If you need help, the solutions to the problems are available.
Kreativum Science Center – the perfect place for the curious mind!
Explore, learn and engage in our interactive learning stations.